S1 E3: Boundary Breaks Winery Podcast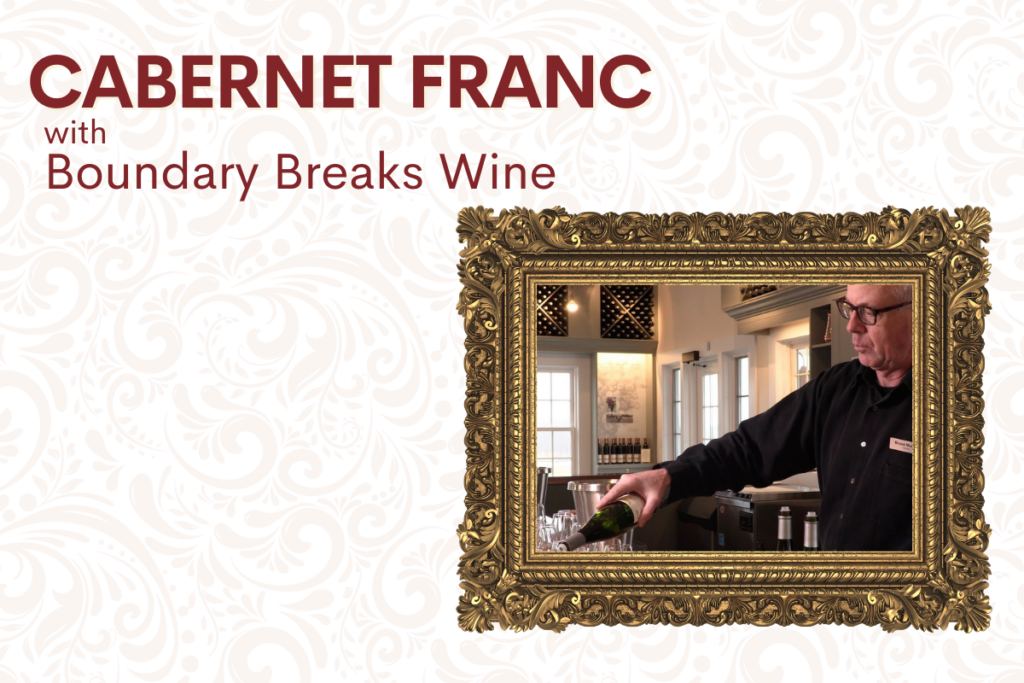 EPISODE INTRODUCTION
When you say "Cabernet" you probably are thinking of Cabernet Sauvignon, not its genetic parent – Cabernet Franc. You may not have even known Cabernet Franc was a grape – but fear not, know you're going to discover the OG Cabernet and also get to know an emerging wine region all at the same time.

To learn about Cabernet Franc, we headed to the East Coast and talked with Bruce Murray, owner of Boundary Breaks winery in Finger Lakes, New York. Bruce helped us understand why New York is doing an incredible job with this often overlooked grape, and why you should try Cabernet Franc.


A BIT MORE ABOUT BOUNDARY BREAKS FROM NICK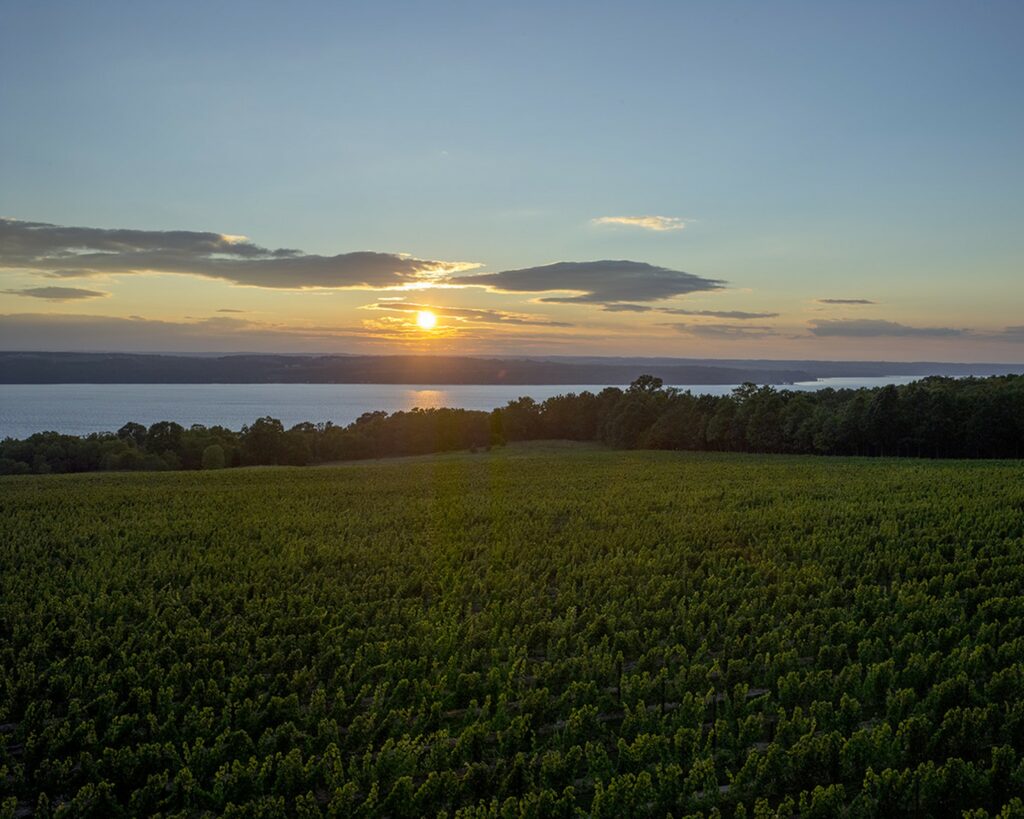 For a long time, I thought of Finger Lakes as a tourist trap / joke – they made okay riesling and the reds were…well there for people to buy. Good American wine came from the West Coast. Period.
Well, then I started trying more wine from Finger Lakes, and I have to hold my hands up, I was wrong. I love riesling (I know, I know, this isn't about riesling, but we're getting there), and, some of the stuff out of Finger Lakes was up there with the best German bottles I've had, and that's saying a lot!
One of the wineries that impressed me the most was Boundary Breaks. They made a variety of rieslings at really reasonable price points. Some were sweeter, some more dry, but all very drinkable, and just delicious – you'd never want to drink just one glass, and that's a huge compliment!
After bringing in Boundary Breaks' riesling into the store, I was approached by my sales rep about trying their Cabaret Franc. I was skeptical – Cabernet Franc can be green, vegetal, and gross in cool climates, but I gave it a go, and boy was I happy I did! It was so clean, fragrant, and fresh – everything I want out of Cabernet Franc. I couldn't believe it, and I kicked myself for not trying it sooner.
Don't make the same mistake I did, get a bottle of Boundary Breaks' Cabernet Franc now and try it. It's a spot on example of Cabernet Franc for just about $20 – $25 which is a great deal for a harder to grow grape. Plus, you'll help out Bruce, and if you listened to the episode already, you know he's an awesome guy.
LINKS AND MORE INFORMATION
If you're interested in visiting Boundary Breaks, joining their wine club (it's a phenomenal offer), or purchasing rare bottles directly from them, please visit their website.
If you'd like to purchase bottles for delivery and support the podcast you can use these links:
For more wine tips, suggestions, and updates, you can follow us on social media! Search for Wine 201 Podcast, or click these links:
Thanks for listening – cheers!

Bridget & Nick

*We may receive an affiliate commission if you make a purchase using our links.