S1 E7: Truchard Vineyards Podcast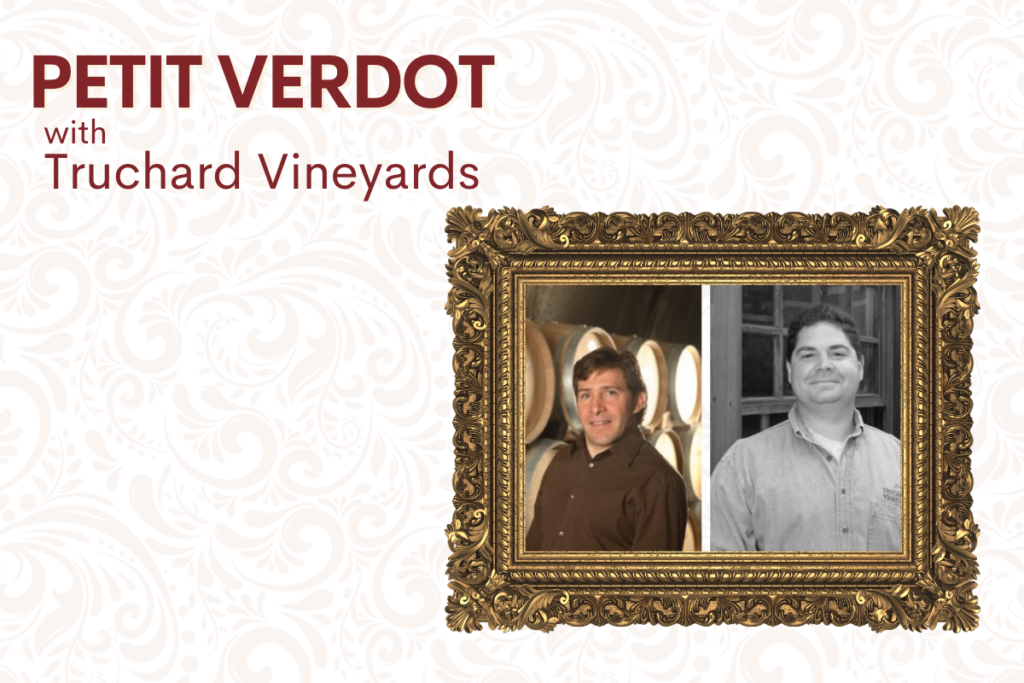 EPISODE INTRODUCTION
Petit Verdot isn't the most glamorous of Bordeaux varietal and often is used in small quantities, but it packs a punch and, as you'll hear, is an important part of the "spice cabinet" for winemakers when they're making wine from Bordeaux grapes.

This interview features two different perspectives from Truchard Vineyards – at the same time! We're joined by both Anthony Truchard II, the General Manager of the company, and Sal De Ianni, the winemaker. We're happy to say that Anthony and Sal are friends of ours, and it was such a pleasure to wrap up our interviews with these two fine gentlemen. They're fun to talk to, and we think fun to listen to. We hope you enjoy their perspective on Petit Verdot, winemaking, Napa Valley, and lots more!
A BIT MORE ABOUT TRUCHARD FROM NICK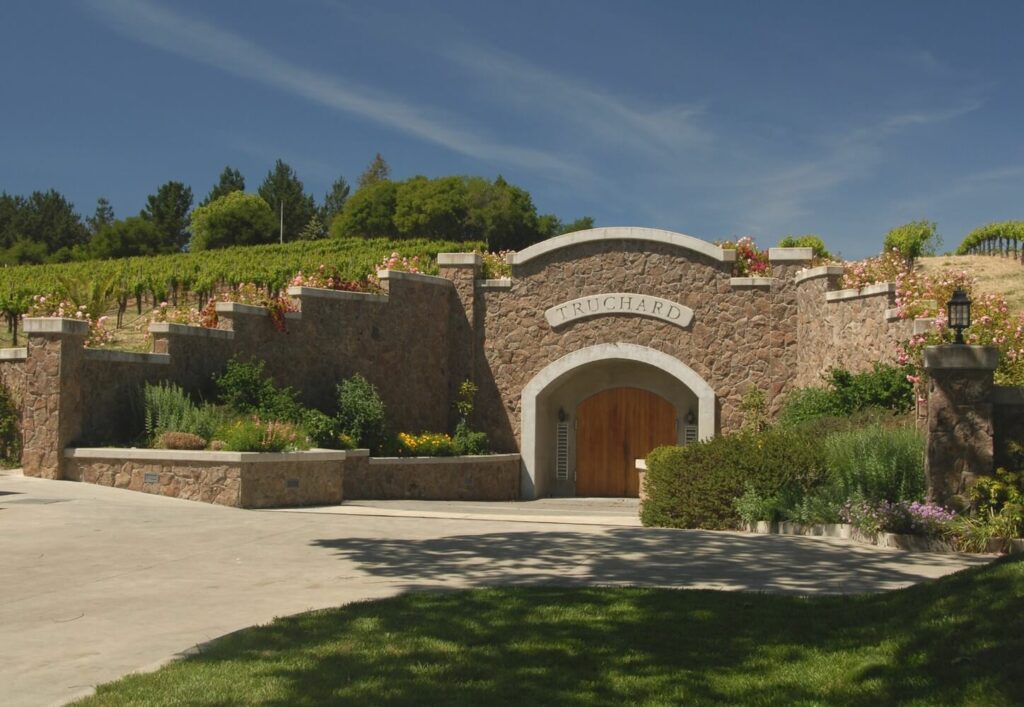 If you listened to the episode already, you've heard how much I love Truchard Vineyards. The wine, the place, the people, they're all fabulous. When you get to meet Anthony, Sal, and the rest of the crew at Truchard, they're just people that make you want to tell the world about how cool they are. They really are that nice and that dedicated to making awesome wine.
Not to go all "back in my day" on you, but back in the day, Napa Valley wineries were really very different. There were more farmers and less celebrity winemakers. Small vineyards owned by individuals that worked with friends to sell grapes to make wine were more common, and the wineries were more often than not family affairs, not corporate divisions.
There was a bit of rebellious nature, and underdog attitude among the wine makers, and they'd collaborate to all lift the region together. It's really cool to hear stories about that time, and even more cool to find the pockets where that spirit is still alive and well.
Truchard is one of those pockets where it's still family owned and managed. The people are friendly, hands on, and care just as much about putting out a great wine at a good value as in maximizing profits. If you want to support that type of people and see a diverse type of wineries thriving in Napa Valley, Truchard is one you should be behind – I certainly am!
LINKS AND MORE INFORMATION
Truchard is a winery that really deserves your support, so if you'd like to buy some of their winery exclusive wines or join their club, go check out their website!

If you'd like to buy wines online for home delivery and support the podcast, you can use these links:
For more wine tips, suggestions, and updates, you can follow us on social media! Search for Wine 201 Podcast, or click these links:
Thanks for listening – cheers!

Bridget & Nick

*We may receive an affiliate commission if you make a purchase using our links.